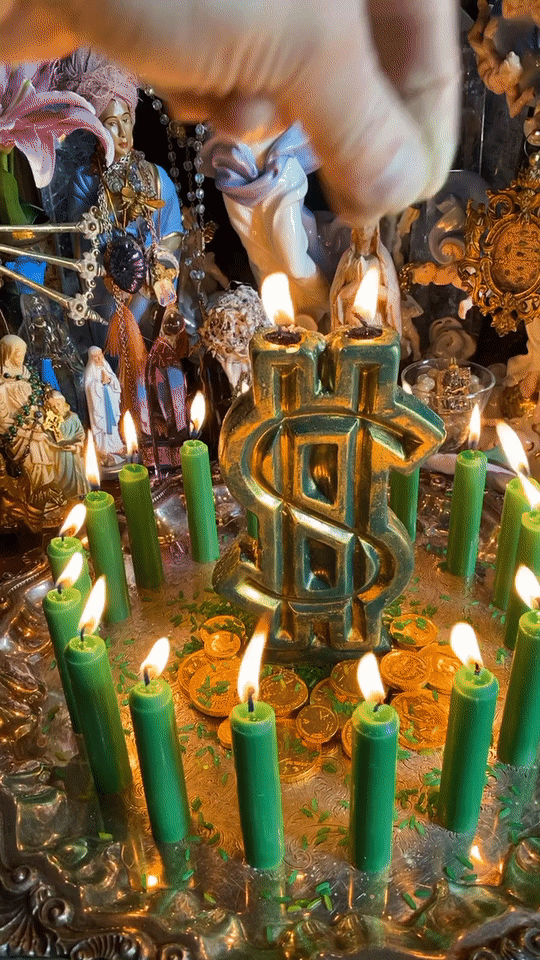 Attract big money with my very special Don Juan del Dinero, a.k.a. Mr. Money, service when the Sun Conjunct Jupiter on Jan 30th! This transit is the luckiest of all solar transits, as it makes good fortune and money come easily to you! You can expect opportunities in the form of personal, spiritual, and material growth. Financial gains can increase your overall net worth, and level of satisfaction and contentment. Personal and spiritual growth can come through studies, travel, and achievements. I am offering a ritual service with limited spots to take advantage of this blessed cosmic energy.

 

Don Juan del Dinero is the folk saint or spirit of money, prosperity, and abundance in the Venezuelan spiritism cult of Maria Lionza. He has garnered quite a reputation for himself, due to his willingness to bless those who call upon him! Prayers and rituals to Don Juan have spread into the folk magic practices of many traditions and the image of Mr. Money can be found on many spiritual products sold for use in occult magic. He is traditionally invoked to help attract money and prosperity into people's lives.

 

I will be honoring Don Juan del Dinero with candles and offerings on the 28th. To participate, please visit the services page on my Web site and select the Jan 28th date. At checkout, leave a short petition in the Notes section with a sentence or two about your financial goals for the near future and the coming year. Spots are limited and this is a big one, so you'll want to join as soon as you can. Please disregard the digital download. service reports can take up to a week or longer to be sent. 

 

Limited to 20 people. 
Big Money Spell Service -Don Juan del Dinero -Sun Conjunct Jupiter- JAN 28th -